Advantages of an Automated Bump Test and Calibration System
Posted on May 21st, 2020 by Brianna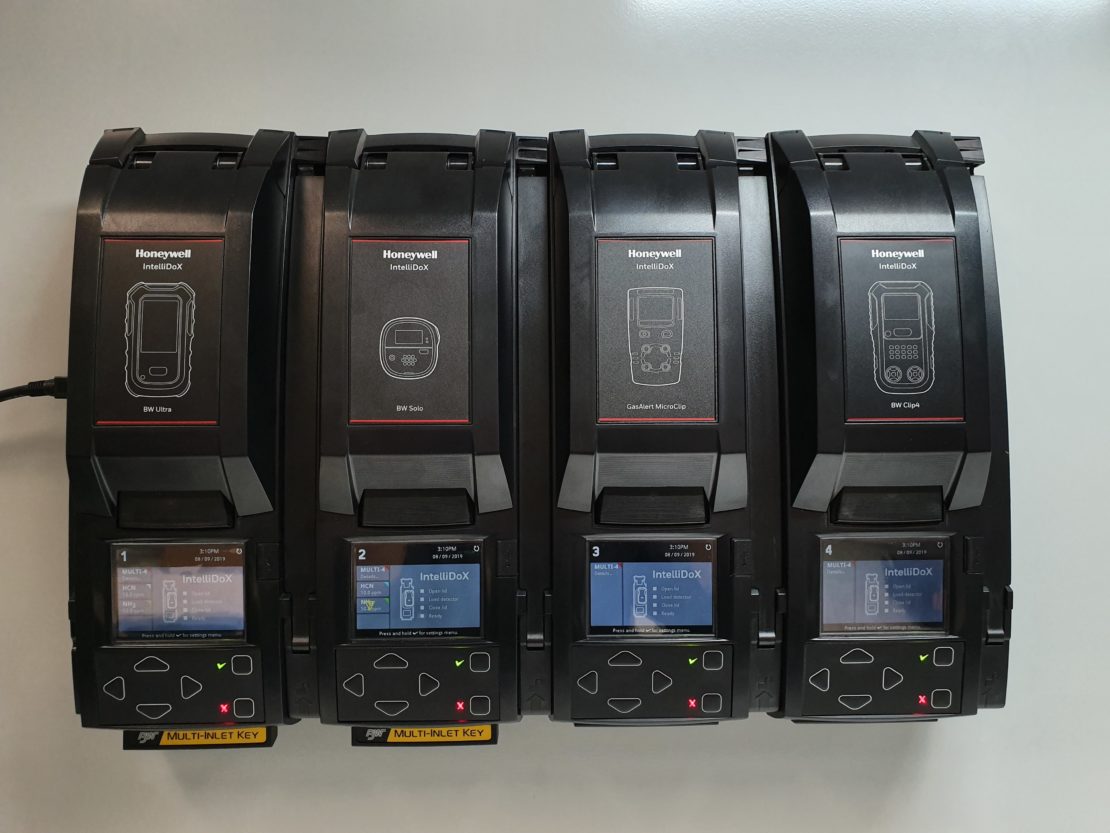 Efficient, Flexible, Fast, Productive, & Reliable.
Just a few of the advantages of an Automated Bump test and Calibration station offers over manual processes.
By bump testing, either daily or before each use workers can be confident in the knowledge their gas detector is operating correctly before proceeding with their shift. Whilst Encore Monitoring offers a pain-free calibration service there are other advantages of being able to calibrate on-site, particularly for our remote clients. An Automated Bump test and Calibration station, commonly referred to as a Docking station can help with managing that for you.
Docking and data management solutions are ideal for fleets larger than a few gas detectors. If one of our customers has more than a few monitors, we recommend utilizing the advantages of a docking station. With an instrument management system, one can simply place a detector in the docking module and have it automatically perform certain pre-configured actions. The user can set each module to perform a bump test, reconfigure the detector's high and low alarm setpoints, calibrate the monitor and so much more. Complimentary software can be used to analyze the data from each gas detector, run reports, track compliance, and even send email reminders to workers. This all in one solution is a great partner in maintaining compliance with Australian regulations.
The most recent docking station for the Honeywell gas detection range is the IntelliDoX. The IntelliDoX system combines smart docking modules and complemented by Safety Suites device management software it provides a complete automated instrument management solution. This helps you drive productivity, reliability, and efficiency.
Thanks to the unique design of IntelliDoX, each docking module has its own LCD and keypad for independent operation, so when you gang multiple modules together, you can perform different activities for different detectors - all at the same time. By using the industry-leading FastBump test, it eliminates bottlenecks, while avoiding costly purge cycles. When the monitor's calibration is due, the smart station can automatically perform a calibration thus saving time and resources.
Recently docking stations have focused on increasing their efficiency of calibration gas usage during a bump test and/or calibration. With the station using only what is needed to complete the set-out task, it ensures there is less wasted gas. On estimate, each bump test takes about a 10th of a liter of gas. So, per a 34-liter cylinder of calibration gas, one can get over 300 bump tests out of one bottle. Now, how does that compare to your current gas usage? We bet it is less efficient, so start saving your resources and check out the automated solutions we offer below.
Enquire Here