Posted on March 24th, 2020 by Brianna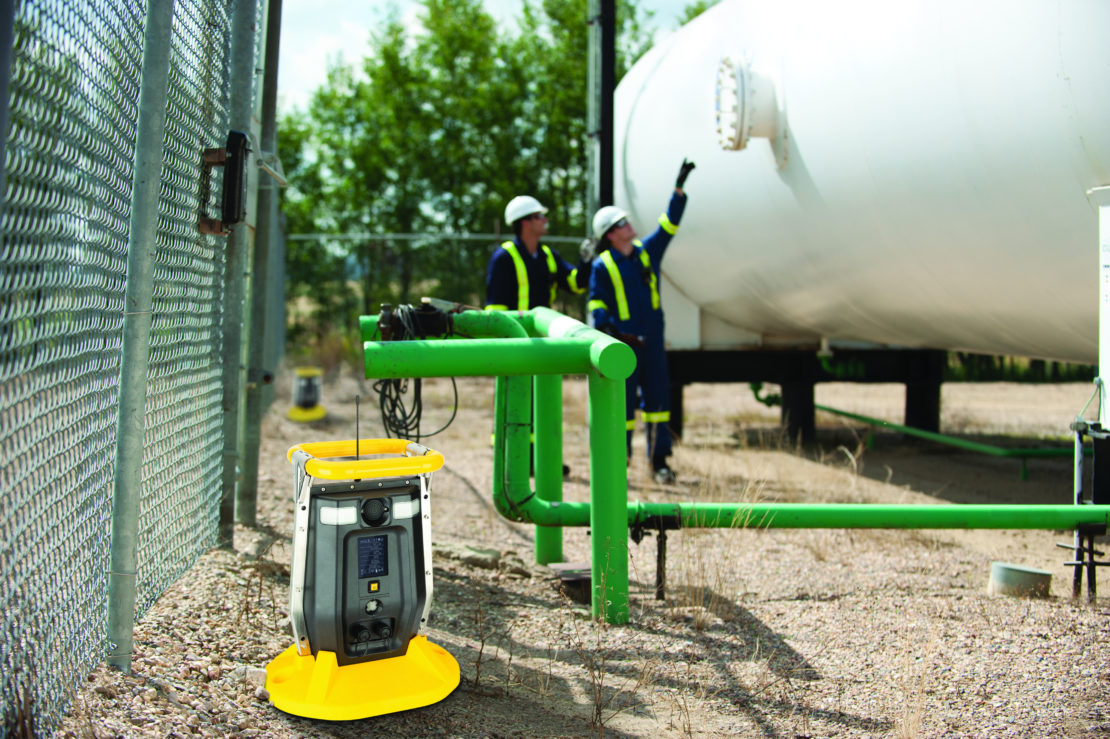 Honeywell is launching a brand-new area monitoring product named the Honeywell BW™ RigRat. This new monitor is so easy to use that workers can operate it with confidence, trusting it to alert them to gas threats in their proximity. It can run up to 8 weeks on a single charge, which is longer than other any area monitor on the market. There are up to six slots for interchangeable gas sensors, with the choice of electrochemical, PID, infrared and catalytic bead sensors. Just like other BW products, the Honeywell BW™ RigRat is operated via one button so no expertise is required to operate it thus cutting training times.
This product has a multitude of flexible applications such as zone declassification, turnarounds, confined space, routine maintenance, fence line, and many others. It is also available with a pump for remote sampling. Are you working in uncertain conditions? The Honeywell BW™ RigRat has a rugged weatherproof design and an optional protective cage allowing it to be put into a variety of situations. For pumped models, the IP rating is 65 and for the diffusion models, the IP rating is 67. Providing added protection, the RigRat alerts workers to nearby gas leaks, whereas personal gas detectors only cover the breathing zone.
An area monitor complements your personal gas detectors by protecting workers wherever they're at risk. Unlike some transportable area monitors, the Honeywell BW™ RigRat is fully self-contained – with no need to re-purpose your personal gas detectors for an area monitoring application. Instead, continue using your personal detectors to monitor workers' breathing zone, while using Honeywell BW RigRat to monitor an area.
All RigRats are equipped with BLE connectivity allowing for a simple setup with a smart device. To configure and setup, simply use the Device Configurator mobile app for alarm set points, calibration and much more. This also allows for remote monitoring with Honeywell's monitoring software. Operations can see gas readings, location and other data from any device with an internet connection. As part of Honeywell's Connected Worker portfolio, Honeywell BW™ RigRat simplifies your daily challenges in safety, compliance, and productivity. To set up a wireless safety perimeter, position several Honeywell BW™ RigRat monitors to form a wireless chain. When one monitor alarms, they all alarm, notifying workers of a gas leak in the area so they can stop working or evacuate. Combining with the Honeywell Touchpoint Plus Wireless controller adds visibility of the RigRats and workers' personal detectors at a local control room.

Contact us to speak with our technical consultants. By providing us your requirements, our team will be able to curate a custom solution just for you.
Enquire about Honeywell BW RigRat